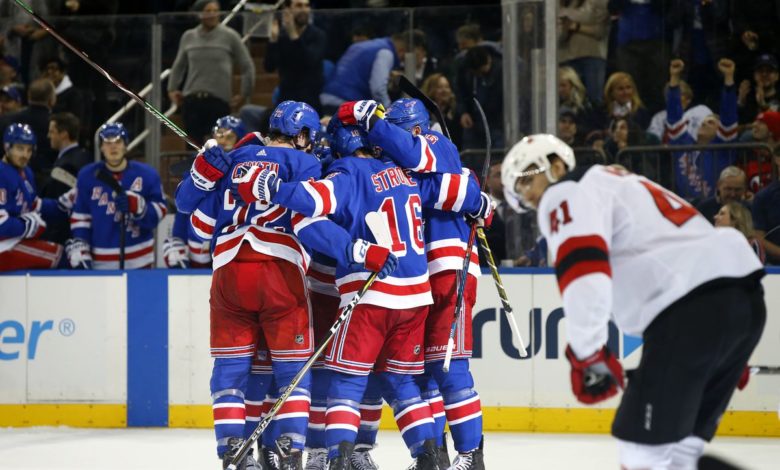 The NY Rangers have announced their 2021 active roster and taxi squad.
OFFICIAL: #NYR announce 22 players on their active roster and trim 18 players.

Taxi squad: Barron, Bitetto, Blackwell, Hajek, Kinkaid, Robertson pic.twitter.com/ecSr4n5e7K

— New York Rangers (@NYRangers) January 12, 2021
The roster is what was expected, given the practice lines the other day. The roster is 22 players. Brendan Smith and Kevin Rooney will be the active players at the NHL roster. This also means the Rangers aren't going to play cap games with Smith's contract.
The taxi squad has two players that were on waivers the other day (Anthony Bitetto, Colin Blackwell) as expected. Morgan Barron joins Matthew Robertson and Libor Hajek as the kids on the squad. Though Robertson's stint on the squad will be short, albeit expected.
The opening night roster has about $1.11 million in cap space available.
The #NYRangers announced opening roster of 22 Players (13F/7D/2G) has $1.11M Proj Cap Space.

This roster has $10.3625M in potential perf. bonuses, which exceeds the max 7.5% of Cap by $4.25M. This bonus cushion excess is included in $1.11M Cap Space.https://t.co/00zTCjvTRm

— PuckPedia (@PuckPedia) January 12, 2021
The cap space is a bit surprising, since I thought they were going to be right up against the ceiling. They have some wiggle room and a spare player at each position, so this sets them up nicely. That said, they can still play some games with ELCs and Smith to accrue more space if needed.
With the NY Rangers active roster and taxi squad set, we are ready for opening night. Hockey is back, folks.