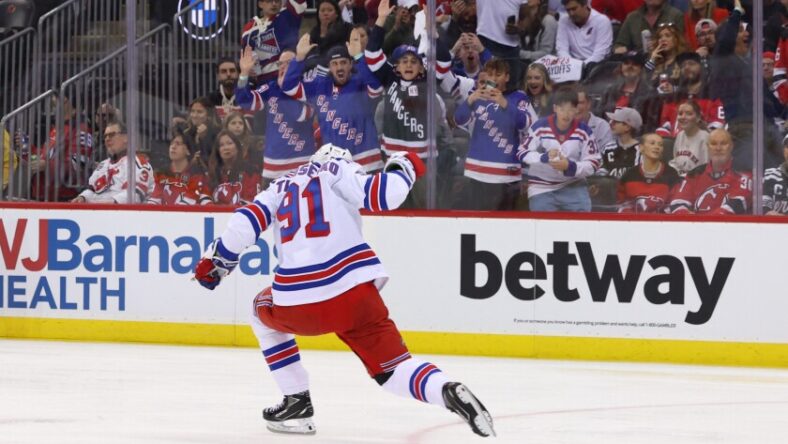 Despite all their cap woes this offseason, fans were hoping (praying?) that they could find a way to make a Vlad Tarasenko return to the Rangers possible. Most of it came down to Tarasenko's contract demands, which were likely to price him out of New York. Naturally, rumors have put him in the $6 million range, per Larry Brooks, but he's rejected them all. Apparently he wanted to stay with the Rangers –again per Brooks– but the cap space simply didn't work out.
Have learned that Tarasenko had multiple offers from clubs ranging from contenders to rebuilds in the $5.5-to-$6M per category at varying lengths. Rejected all—Carolina was one—and then fired agent. Kind of strange. (Had wanted to remain with Rangers but there was simply no space

— Larry Brooks (@NYP_Brooksie) July 5, 2023
Naturally, the Rangers don't have the cap space to make this work as is. Tarasenko, to my knowledge, is not eligible for performance bonuses because he is not 35+, not on an ELC, and did not spend 100 days on IR last season. So the best way to circumvent the cap via performance bonuses being kicked to next year isn't an option for a Tarasenko return to the Rangers.
This leaves just two options for a Tarasenko return to the Rangers:
Trade a player (Barclay Goodrow) and hope Tarasenko takes about half of what his prior offers were.
Sign Tarasenko at a discount and sign one/both of Lafreniere/Miller to cheap one-year deals and extend them in January.
Option 2 is probably the only realistic way for a Tarasenko return to the Rangers, and it's a method the Rangers have used in the past for Henrik Lundqvist in 2007-2008. He signed a 1 year deal at $4.25m, then 6x$6.875m signed in February of that season. The Rangers could use that approach for both Laf and Miller, but that's significant risk for both players.
Without one of these two methods, a Tarasenko return to the Rangers is virtually impossible. They'd need a freak injury, like Aaron Boone blowing out his knee playing basketball in the offseason, to make it work. This feels like a pipe dream for many, but it's still somewhat possible with some creativity.
Share:
Categorized: Irresponsible Rumormongering