Jimmy Vesey extended, thoughts on the Lafreniere scratch, and the murderous Metro division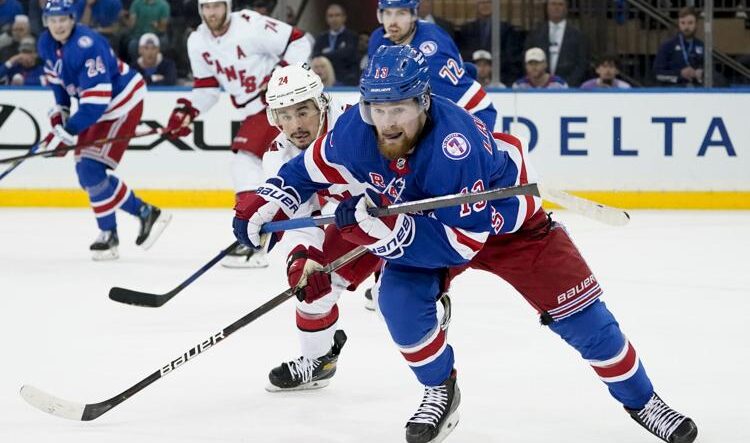 On this week's episode of Live from the Blue Seats, Dave and Rob review the Lafreniere scratch and the Rangers' recent run of form. The Blueshirts are 10-2-1 in their last 13 games, with their latest victory an impressive comeback win over their Metropolitan division rival the Carolina Hurricanes.
Speaking of the Metro, it's shaping up to be the best division in hockey, with the potential to send five teams to the playoffs. The problem? There are six contenders. The playoff race is seemingly already underway even though the season has yet to reach its midway point.
Dave and Rob also discuss the fallout of Gerard Gallant's decision to scratch Alexis Lafreniere, as well as Jimmy Vesey's contract extension. The show concludes with some great listener submitted questions.
Make sure to follow @BlueSeatsLive on Twitter and submit your question to be answered on next week's show!
Subscribe, then listen on Apple here.
Subscribe, then listen on Spotify here.
Or listen on the player below.
Categorized: Podcast