Igor Shesterkin wins 2022 Vezina Trophy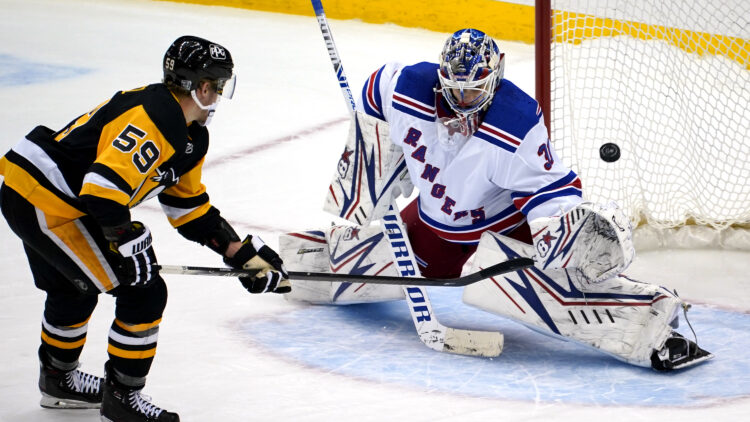 Pittsburgh Penguins' Jake Guentzel (59) backhands the puck over New York Rangers goaltender Igor Shesterkin for a shootout goal during an NHL hockey game in Pittsburgh, Friday, Jan. 22, 2021. (AP Photo/Gene J. Puskar)
As expected, Igor Shesterkin has won the 2022 Vezina Trophy for top goaltender in the NHL.
Shesterkin was posting historic numbers until a March slumped brought him back down to Earth. Still, he finished with 2.07 GAA and a .935 SV%. Even more impressive was his 42.48 GSAA (goals saved above average), and 37.24 GSAx (goals saved above expected), which is putting a quality of shot faced in front of the standard save percentage. The second place goalie in both categories was double digits behind him.
That's how good his season was. Without him, the Rangers wouldn't have been 2nd in the Metro, not by a long shot.
Categorized: Awards