Rangers re-sign Alex Georgiev to two year contract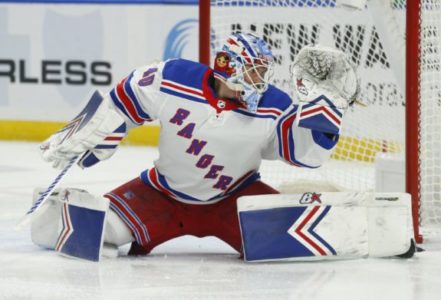 The NY Rangers have re-signed RFA goalie Alex Georgiev to a two year contract. The contract comes with a $2.425 million cap hit.
The contract avoids arbitration with Georgiev, who was set to have his hearing on October 31. This also gives the Rangers two years to make their evaluation on the goalie of the future. All signs point to Igor Shesterkin being the heir apparent to Henrik Lundqvist, but Georgiev is still in the mix.
It is expected that with his two year contract, Alex Georgiev will split time with Shesterkin until one is determined to be the clear starter.
The signing leaves the Rangers with three RFAs remaining, although their two most expensive ones still remain unsigned.