Players
Derek Stepan's Bozak-ian season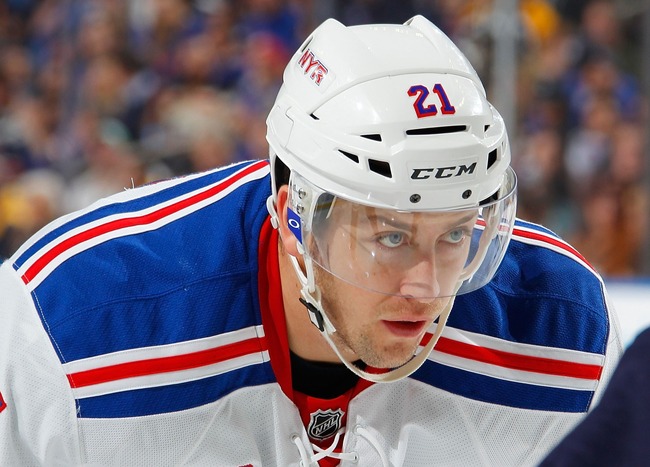 Derek Stepan is always a focal point of discussion for Ranger fans. He's the teams 1C, but he's not an elite center, so people think he's better off as a 2C. Since returning from injury, Stepan has put up 14 points in 16 games, and has helped stabilize –prior to Derick Brassard's mumps diagnosis– the center position. But something is off this year, and it's fairly alarming.
As Zachary Ellenthal pointed out, he's not exactly driving possession this season. It's not like he's off by a little bit, Stepan is a 43.6% Corsi player this season, so far the worst of his career. The last time he was under 50% was 2011-2012, and his ability to positively drive possession is what makes him more valuable than guys like Tyler Bozak (a 42% Corsi player), who puts up points because he's playing with Phil Kessel. Stepan makes his teammates better, Bozak does not.
Except for this year. Stepan's numbers this year are comparable to Bozak's, and that's not a good thing.
People will point to Stepan's two goals as a concern, but his 5% shooting rate this year should regress back to his career average around 10% by the end of the year.
However, while we are victims of small sample size here, that possession drop-off, especially something that severe, is alarming, and an unwelcome trend. Stepan has actually been an on-ice detriment to his teammates so far. It's the Bozak effect: Stepan –so far– could be riding the coattails of Martin St. Louis, who is absolutely tearing it up so far, the way Bozak has done with Kessel for the past few seasons. The chart below shows his CF% with a rolling four-game average:
The top part is his strict CF%, which has been absolutely tanking since December. The bottom is the density plot, where the dotted line is Stepan's average CF% throughout the season, and the highest part of the curve is the most number of games at a specific CF% (around 47%). The density plot is interesting, because it gives us insight that maybe a few games –specifically the seven games where Stepan is under a 40% CF– could be dragging down that average.
The good news is that Stepan doesn't have a career history of being a negative possession player. The Rangers have struggled to stay above the .500 line, and that could be affecting Stepan's play. That said, he needs to be part of the solution, and right now his assists –specifically his six PPA's– are masking the fact that he's not having a great start to the season.