The case for eight defensemen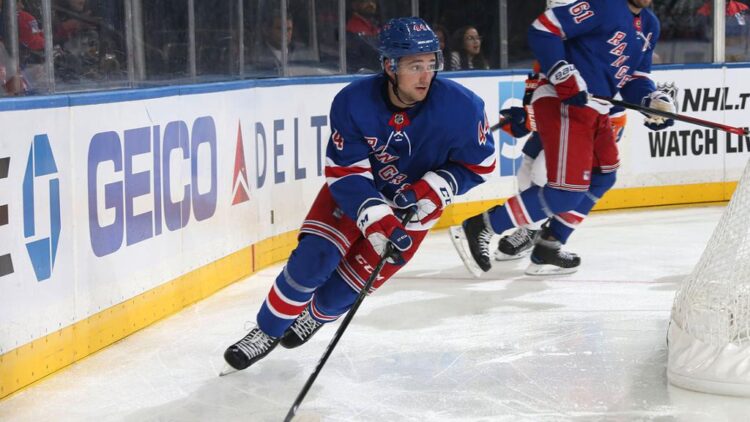 The preseason has concluded. We will see a big roster cut at some point between now and the start of the season, trimming the roster to 23 players (plus the injured Matt Beleskey and Boo Nieves). The major decision for the Rangers will be how many defensemen to carry to start the season.
When the preseason started, it was assumed that Tony DeAngelo was going to make the club. It wasn't out of any expectation or performance related argument, just that the Rangers traded for him and he is no longer waiver eligible. Luckily, DeAngelo's preseason play spoke for itself, and he certainly earned himself a spot.
The players competing for spots were presumably Adam McQuaid, Frederik Claesson, Brendan Smith, Neal Pionk, John Gilmour (since cut), and Rob O'Gara. The assumption would be at least one would stand out in preseason, like DeAngelo, and earn himself a spot. While neither Gilmour nor O'Gara were particularly bad in preseason, Pionk and Smith were simply a cut above them.
With Smith, Pionk, and DeAngelo all having solid preseasons, it's safe to assume all three have made the cut. Put them together with Brady Skjei, Kevin Shattenkirk, and Marc Staal, you have your likely pairs to start the season. These are simply the six guys who played better than the rest in camp.
The conversation now shifts to Claesson and McQuaid. The latter was acquired in a trade where the Blueshirts gave up tangible assets. He was acquired because he is a guy who will compete in practice, whether or not he plays. He may not have shined in camp, but I fully expect him to make the club. He will get games, and I am definitely not looking forward to the "outrage" when he plays a few, but he will make the team. As for Claesson, he was signed as a free agent, and it is unlikely he would be claimed off waivers if sent down. That said, at just 25 years old, the Rangers would likely get value out of him in the lineup on occasion.
For starters, Staal is getting up there in age and hasn't necessarily been effective in a while. I'm hopeful the new defensive zone system (more on coming soon) will bring out better performances, but either way he's likely going to need a few games off here and there to keep the legs fresh.
Shattenkirk is coming off a torn MCL, and didn't play much in the preseason. If I'm David Quinn, I'm easing Shattenkirk into the lineup to ensure his knee is healthy. Perhaps we see days where Claesson is in for Staal and McQuaid for Shattenkirk early in the season for these reasons. It would be a simple matter of keeping everyone fresh and healthy.
Keeping eight defensemen may not be viable as the season progresses, but to start the year there are certainly legitimate reasons to do so. It's not like the Rangers would be blocking any prospect of significant value of NHL time. At least not yet. There is a strong case for eight defensemen to start the year, before injuries rear their ugly heads.